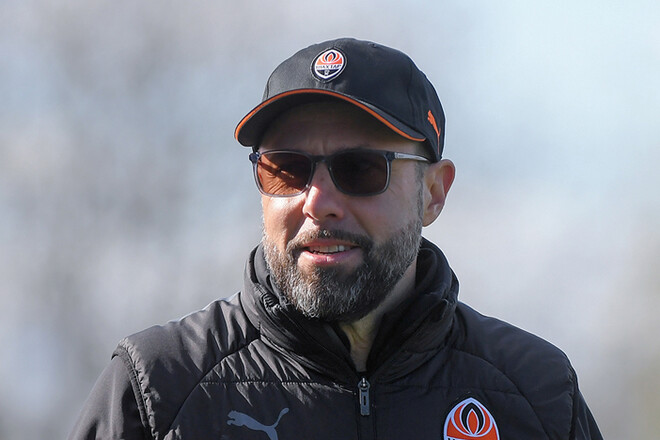 Shakhtar head coach Igor Jovichevich gave an assessment of the match of the 23rd round of the UPL against Kolos in Kovalevka (3:1).
– The first half was not easy – Shakhtar conceded and couldn't score, but in the second half they managed to hit the opponent's goal three times. What changed?
We have changed because everything depends on us. We are number one and fight for the highest goals. Kolos is a good team with its strong qualities. For example, these are set pieces: 15 of their 20 goals they scored after set pieces. Plus a counterattack that gives them life, plus a positive result that gives them energy. We were expecting a tough and tense match. I say again that every game is like a final for us. We are growing as a team with every match and gaining experience, but we want to be aware of what we are doing through stressful situations through that path. This is another moment where we are progressing as a team, but we understand that the price of a mistake is very high, and this can somehow affect our game.
In addition, when you are "on fire" in the score, there is nowhere to go – you need to move on, take even more control, take that moment into your hands, head and heart in order to turn the result around. In fact, if anyone can make a difference on the football field in this way, it's us. It's not an accident, it's not an exception, it's just the way it is – it all depends on us, on our game, our motivation, our technical performance. So that we are as complex from a mental and tactical point of view of the game as today, brought to the end as we want. Each match will be the same as this one – with Minai, and with Oleksandria, and a head-on match with Dnipro-1, and with Zorya.
Each match of these seven "finals" will be a stress zone. But we drove ourselves into this stress zone, because no one expected this from us at the beginning of the championship, as you know. That's why I think it's a privilege – when you've gone through such a path and with seven rounds to go you can reach the highest goal that you carry in your heart. And I think that the mind and heart are two sides of the same coin. Gold medal. And the biggest dreams are always in the heart, so you move on. How much more emotions – so much better movement and more desire to win.
Today, three very important points for us on a difficult field. For you yourself know that I respect Kolos and have always respected it. They scored a little this year, but they concede a little – after us and Dnipro-1 they are the third team that conceded the least. That is why it is an honor to score three goals here. I can praise the team for their character and for the second half, which showed that this is indeed the path that we want to keep to the end. I want to spend not 25-30 minutes like this, but the whole match. Therefore, I demand from my guys to play the whole match, as today in the second half. And this is a requirement. And I know that they can do it.
#price #mistake #high #Mind #heart #sides #gold #medal

2023-04-28 20:12:00